Three Decades of Experience in Communications, Public Affairs & Public Relations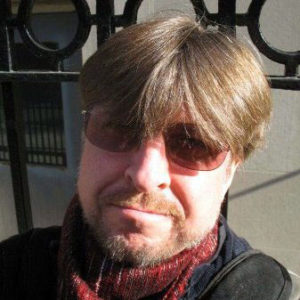 Before I started my freelance business in 2005, I was client liaison and writer for oncology and other biomedical accounts at Ruder Finn, one of the world's largest independent global communications agencies. Before joining Ruder Finn, I was senior editor and manager of new media at Memorial Sloan Kettering Cancer Center, where I developed content and applications for the center's websites in consultation with many of the world's leading cancer researchers and clinicians. I also worked for Scientific American Medicine, United Hospital Fund of New York, Merck & Co., and W. W. Norton.
From Tropical Medicine to Oncology and Back
I was a manuscript editor at Norton in the 1980s when I got my first assignment in biomedicine, editing a new publication about Merck's basic science research. The first issue reported preliminary findings on Merck's best-selling veterinary product ivermectin, which was showing potential as a possible treatment for human onchocerciasis—"river blindness"—a scourge of South America and sub-Saharan Africa. That initial experience, and my continuing interest in the ivermectin story as it unfolded to become one of the 20th century's signal achievements in tropical medicine, encouraged me to pursue a career in science-based storytelling.